DISCOVER OUR DIFFERENT LOOKS
Have you fallen in love with a makeup?
A desire to achieve one of our looks?
1944 Paris has gathered them and detailed them especially for you!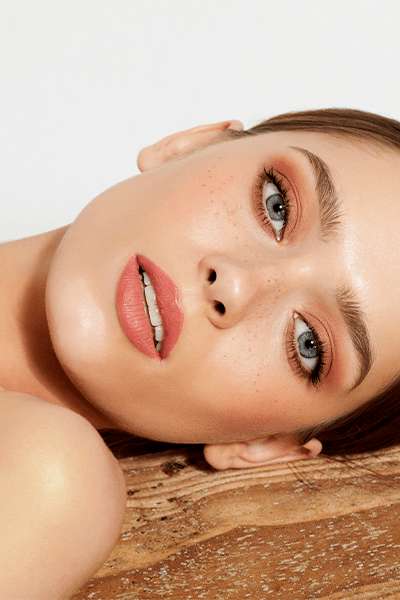 Want a sweet and romantic look?
Achieve the peachy look day!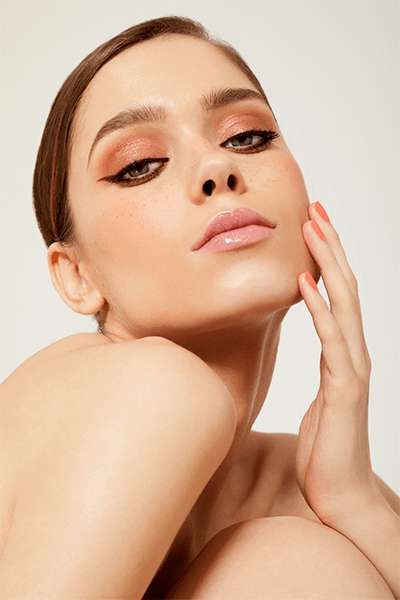 You want a festive makeup ?
This look is for you, try it now!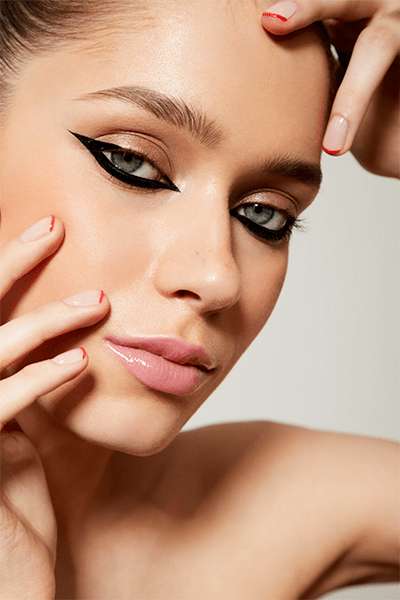 Want a classic cat-eye look?
Don't wait any longer and try the graphic eyeliner look!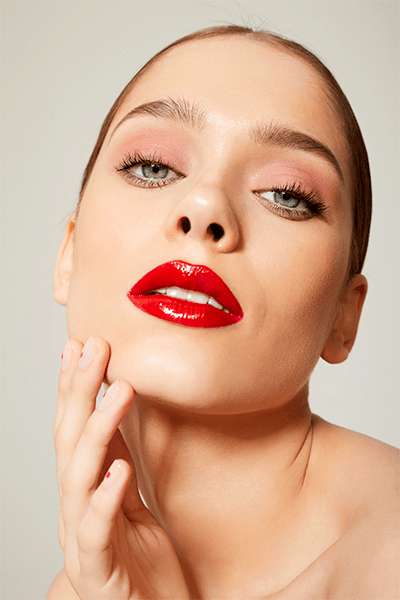 Would you be tempted by a makeup look that is as seductive as it is sophisticated?
Try the shiny mouth look!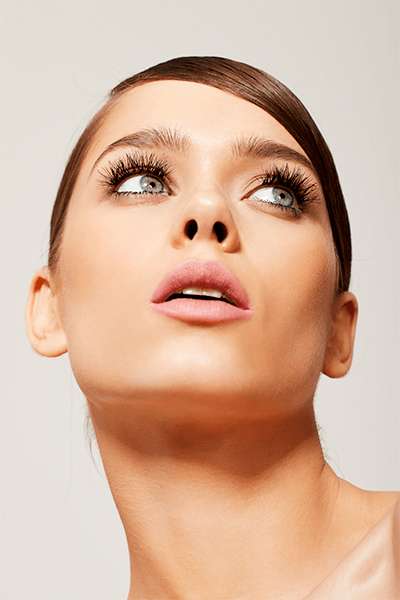 Want a spectacular look with sparkling eyes?
Go for the mascara look!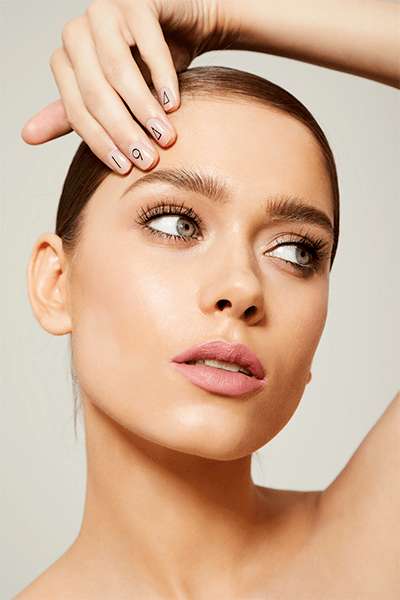 FRESH GLOWY AND PURE COMPLEXION LOOK
Impress your friends and family with a glowing face!
Don't wait any longer and try the fresh glowy and pure complexion look!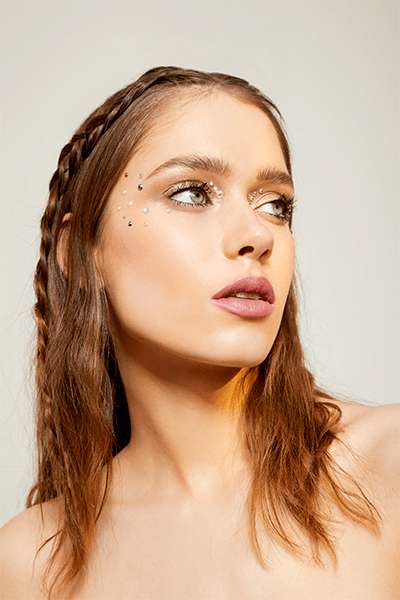 Accessorize your face with the skin jewelry look!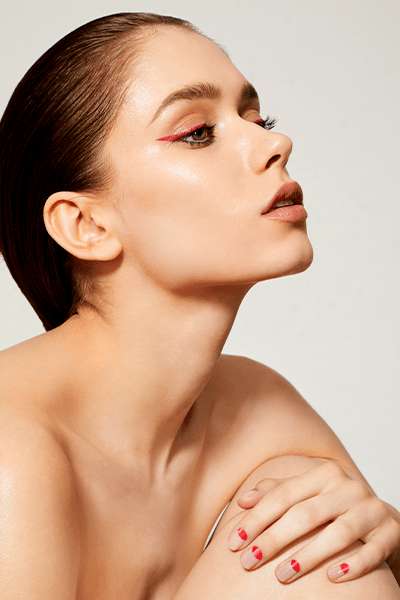 Pink, green, blue, yellow... Enhance your look with colored eyeliner!
Go for the colored eyeliner look!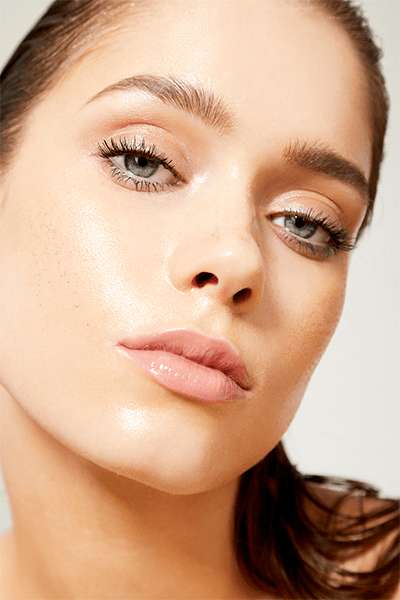 Discover the secret to shiny, glittery skin with the glittery oil gloss look!