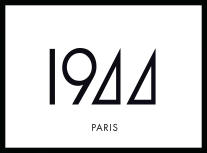 This website uses its own and third-party cookies to improve our services and show you advertising related to your preferences by analyzing your browsing habits. To give your consent to its use, press the Accept button.
La Base Cils L'Essentiel
(Code: 1MA102)
Description
Nourishes your lashes, increases length, offers an incredible look.
Description
The L'Essentiel 1944 Paris Lash Base is the solution to nourish your lashes, increase their length and separation for an incredible look. Its formula is composed of a floral elixir of 7 authentic and prestigious flowers: jasmine, peony, Japanese cherry, neroli, lavender, elderberry and rose that protect and nourish the lashes. 
Ingredients
Reviews