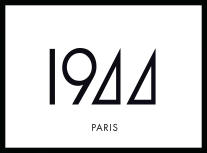 This website uses its own and third-party cookies to improve our services and show you advertising related to your preferences by analyzing your browsing habits. To give your consent to its use, press the Accept button.

L'Authentique
(Code: 1MA005)
Description
Gives volume, length effect and ultra-black color.
Description
L'Authentique 1944 Paris Mascara is fully formulated with a new patented process, a clean, natural and bold formula. The texture is a little drier, which makes it easier to give volume, the lashes rise immediately with an effect of length and an ultra-black color.
Ingredients
Reviews