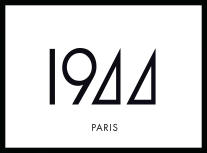 This website uses its own and third-party cookies to improve our services and show you advertising related to your preferences by analyzing your browsing habits. To give your consent to its use, press the Accept button.
Le Taille Crayon 1944 Paris
(Code: 1PB002)
Description
Adjustable, removable size: 3 lead sizes. Integrated cleaning tool.
Description
The essential 1944 Paris tool for sharpening all the shades in the range. Keep your pencils sharp with this universal sharpener that fits three lead diameters, from standard to large.
Ingredients
Reviews