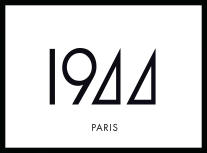 This website uses its own and third-party cookies to improve our services and show you advertising related to your preferences by analyzing your browsing habits. To give your consent to its use, press the Accept button.
Le Pro Blender 1944 Paris
(Code: 1PB001)
Description
Ultra-precise bevelled sponge. Its purpose? To create a natural make-up
Description
With its soft, comfortable texture, it perfectly follows the curves of the face. The material melts into the skin, soaking up foundation and corrective make-up and allowing them to melt into the skin for an invisible and natural look.
Ingredients
Reviews